Demand.Film launches in Canada
The Australia-based company is looking to tap under-served audiences and under-used cinema space with its crowdsourced screenings.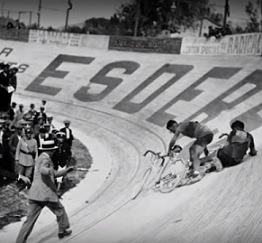 Demand.Film, an Australia-based firm that organizes one-night screenings of niche films, has launched in Canada through a partnership with Cineplex.
The company's goal is to set up one-night cinema screenings for feature films (typically documentaries) on evenings when theatre attendance is low (usually Monday, Tuesday or Wednesday). Since it was founded four years ago, the company has expanded to the U.S, U.K., Ireland, Singapore and Germany and has now launched in all the provinces across Canada. Director of operations, Toronto-based Paul Rotz, is overseeing Demand.Film's Canadian expansion. Rotz is a former director of theatrical sales at eOne.
Demand.Film's model is designed to give filmmakers and producers a way of getting projects that appeal to niche audiences into cinemas. In order for a screening to take place, a person must first request a film (from Demand.Film's catalogue of titles) to be screened in their own market. Once tickets go on sale, the number of tickets sold must reach a certain threshold for a screening to go ahead. In Canada, 50 tickets is the threshold in order to make a one-off screening profitable. If less than 50 tickets are sold for a particular theatre, the screening does not go ahead and ticket-buyers aren't charged. If a screening is locked in, Demand.Film typically confirms four or five weeks in advance.
Promotion for the screenings is handled by Demand.Film, which creates a web page once a film has been requested. The host can then share this page with their community. Demand.Film also promotes the screenings to its database of past ticket holders, as well as using paid promotion through Facebook advertising campaigns.
The first screenings took place on Aug. 23 in 26 Cineplex theatres across the country. The documentary in question, a cycling doc called Le Ride (New Zealand), was chosen based on an insight gleaned from Cineplex that cyclists are an underserved market in Canada. Le Ride stars cycling enthusiast and The Amazing Race (U.S.) host Phil Keoghan as he recreates the 1928 Tour de France race. The project is produced by his wife Louis Keoghan.
The screenings sold a total of 3,200 tickets (including around 400 in Vancouver's Cineplex Park Theatre), equating to a box office of around $44,000 – an impressive one-night haul for any documentary in Canada, and even more so considering it is New Zealand cycling film. In terms of revenue split (once tax has been deducted), the content owner takes 25%, Demand.Film takes 25% and the exhibitor takes the remainder.

Company founder Andrew Hazelton, EVP of global business development, is bullish on the need for documentaries and other indie films to find their audiences, and insists that it can be done in this alternative theatrical model. "We're just using under-utilized cinema space with films that wouldn't otherwise be seen, and have an audience that would never be found in a traditional theatrical campaign," he told Playback Daily.
During this year's Hot Docs, Hazelton said he met with a number of Canadian documentary filmmakers that expressed to him the difficulty in getting their docs seen in a big-screen setting. "These filmmakers aren't making a film to be seen on a phone or the back of an airplane seat. They want their films to make an impact, especially in the doc space. And I always says, you can't start a movement on iTunes, you need 100 people in a cinema together around this particular issue to really make a difference," he said.
Another upside for filmmakers is that they also have access to the email addresses for each of the ticket buyers, which can be valuable when it comes to promoting or crowdfunding subsequent projects.
While Demand.Film is establishing itself in the Canadian market, the company will select the films that screen in Cineplex theatres, said Hazelton. As such, it is sticking with the cycling theme for its next release, which will take place in the coming months, once it has analyzed data from all 26 of last week's screenings. The company does intend to branch out with the types of film is programs, Hazelton said, adding that Demand.Film is open to working with all sorts of filmmakers from pre-production through to completion.